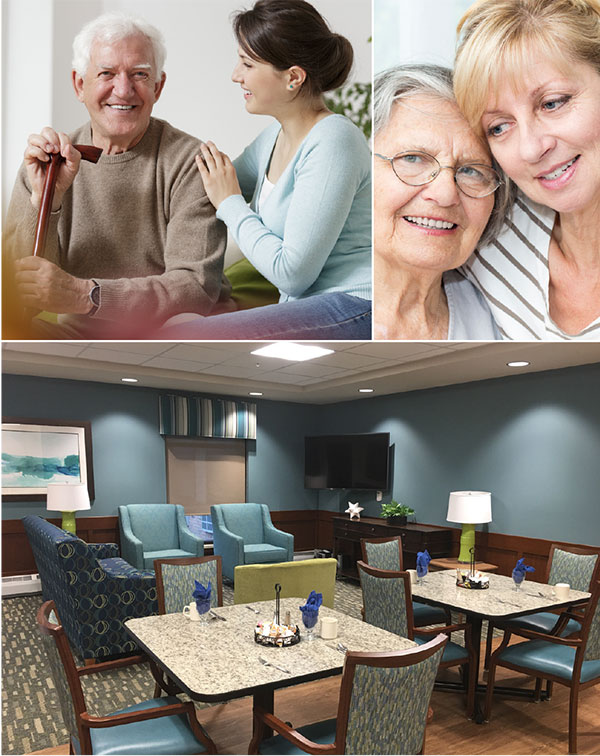 Our compassionate, exceptional staff is highly trained to meet the specialized needs of seniors who may be experiencing the effects of aging such as frailty, lack of mobility, loss of skills and medical monitoring. We offer group and individual activities to promote socialization, prevent isolation and enhance the overall quality of life. Our social worker and chaplain are available for residents and their families.
Inclusive.
You will find everything you need at The Village of East Harbor to keep your body active and healthy. Our Wellness program encompasses the mind, body and spirit, with certified personal trainers to customize a fitness plan to meet your individual needs. The fitness center is equipped with state of the art exercise equipment designed especially for seniors. Our chaplain provides worship services as well as emotional and spiritual support. The library offers a book club, computer area, and a quiet place to enrich your mind.
Assistance.
Our dedicated team creates an individual program of support for each resident. The result is a plan that is uniquely yours and provides the precise services you need. Our fully licensed assisted living services include the following:
Three chef-prepared meals
Housekeeping/Laundry services
Medication management
Assistance with personal care (dressing, bathing, etc.)
24-hour nursing support on staff
On-site physical therapy and rehabilitation
On-site staff physicians

Click here and print information about Skilled Nursing at The Village of East Harbor.