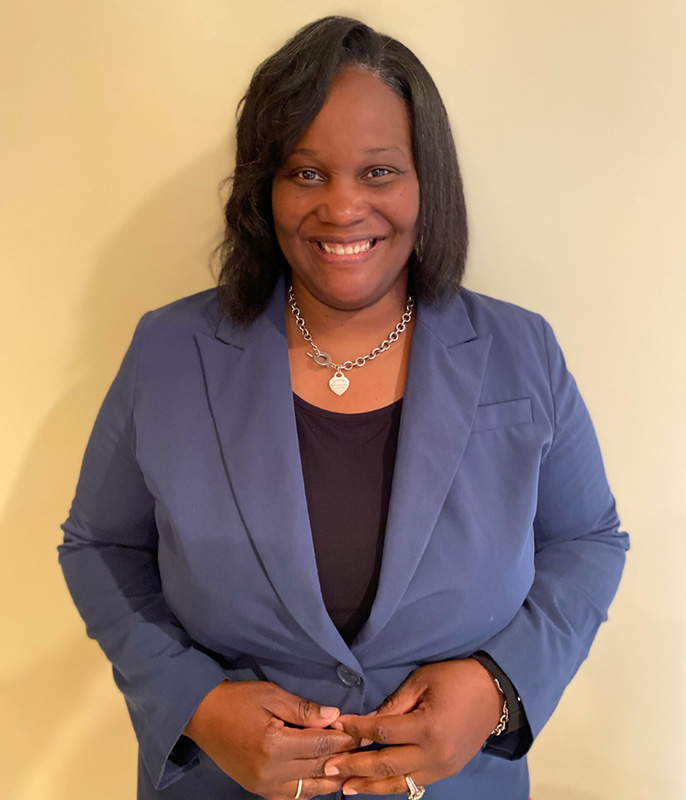 Kahlia Harper, Executive Director of McFarlan Villages joined PVM in 2023.
Kahlia Harper comes to this executive leadership position with extensive prior experience in affordable housing. Most recently she served as the Interim Executive Director of the Dearborn Housing Commission and the Deputy Director of Economic and Community Development/Housing for the City of Dearborn. She held multiple previous positions with the Flint Housing Commission and Metro Community Development.
Kahlia Harper received a Bachelor of Applied Science in Social Work/Substance Abuse from the University of Michigan­ - Flint and an Associate Degree in Human Services from Mott Community College. She also holds numerous professional certifications related to affordable housing. Her community service and engagement has included the Rotary Club of Greater Flint Sunrise, Habitat for Humanity (Genesee County) and M.E.O.W.