If you are among the 500,000 plus Americans who undergo open-heart surgery each year, then you have Dr. Daniel Hale Williams to thank for it. Defying conventional wisdom and against all odds, Dr. Williams successfully stitched together a tear in the heart lining of a young stabbing victim, which by today's standards would be considered routine. What makes this operation remarkable is that it took place in 1893! Anesthetics were primitive, there were no antibiotics, and blood transfusion had yet to be perfected.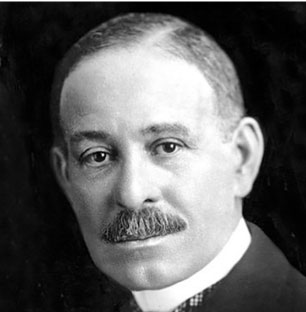 Despite the risk, Dr. Williams opened the victim's chest and performed the surgery. Unlike his predecessors, however, he used early antiseptic methods to cleanse the repaired wound before re-closing the chest. Fifty-one days later the victim left the hospital infection free, and lived another 20 years. Until that time, patients who had their chests surgically opened died days later usually from massive infection. Thanks to Dr. Williams' pioneering surgical techniques and use of antiseptics, no longer was open-heart surgery considered to be an automatic death sentence.
In addition to being the first physician to successfully perform open-heart surgery, Dr. Williams founded Provident Hospital in Chicago, the nation's first interracial hospital and nurse training school. He was also the first African American physician to be inducted into the American College of Surgeons. This February, as we celebrate both Heart Health Month and Black History Month we owe Dr. Williams a debt of gratitude for making the seemingly impossible possible and saving countless lives as a result.