Details

By

Tom Wyllie
In December I introduced you to MESH, what renowned geriatrician Dr. Bill Thomas refers to as the key to healthy aging. As you might recall, it's an acronym that stands for Move, Eat, Sleep, Heal. According to Dr. Thomas, neglecting to do any one of these things can have dire consequences as we age. This month we will focus on the "E" (eat).
Details

By

Lynn Alexander
It is a true pleasure to be able to announce good news for Michigan seniors. You may be aware that PVM is very involved with advocacy and community partnering to assist with quality of life for Michigan seniors. We are a part of making Michigan a great place to live and age well. No doubt there is still much work to do. However, on the good news front, we are making progress! PVM is a member of the Silver Key Coalition which was formed in 2014 to advocate for an increase in state funding for in-home services supported through the Michigan Aging and Adult Services Agency (AAHSA). AAHSA is the state agency charged with providing senior services across Michigan and reporting to state and federal government agencies. An increase of $7.5 million over the past three years was intended to remove wait lists and serve all in need of assistance.
Read more: Silver Key Coalition Producing Results For Michigan Seniors
Details

By

Tom Wyllie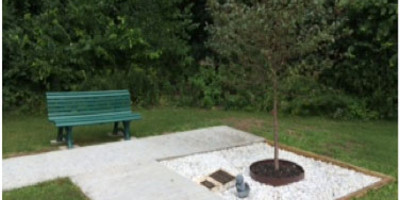 During a recent visit to the Village of Sage Grove in Kalamazoo, Administrator Paula Hager took me for a stroll through their community garden to see their newly planted Living Memorial Tree. The idea for the tree sprang from a comment Paula overheard during the funeral of a resident who had recently died. Reflecting on the person who had passed, she heard someone remark, "we should plant a tree." That simple comment put into motion what this spring and summer became a community wide effort to create an accessible space on the Sage Grove campus to honor the residents who spent the last years of their lives at the Village.